Thomas Ritchie II
Thomas Ritchie II
b. Downpatrick 5 Jul 1843
d. New Plymouth 25 May 1934
m. 5 Feb 1891 Adelaide Australia to
Mary Dobbs
b. 1855 Ballyshallon
County Donegal

Victoria (Ngarangi) Grinnell


b. 15 Jul 1868 d. 1894

mother

Mirimata (Hariata) Kawhe,
(Harriet Grinnell)
Wikitoria Hough
b. abt 1880 Chatham Islands
d. 16 Jul 1966
m. 03 Apr 1904 Chatham Is to
Robert Edward Paynter
Ephia Jack Coffee Hough


b. 1882 Chatham Islands d. 1954

Francis Mary Ritchie


b. 24 Feb 1892 d. New Plymouth 19?

John Ritchie II
b. 7 Mar 1894 Chatham Island NZ
m. 21 Jan 1927 to
Isabel Graham


b. 5 Nov 1903

Eliza Johnston (Lydie) Ritchie
b. 09 Nov 1896 Chatham Island NZ
d. New Plymouth 19?

Dorothy Hutton Ritchie
b. 04 Jul 1898 Chatham Island NZ
m. to
Leslie Shandley

Rose Hinemoa Ritchie
b. 29 Oct 1903 Chatham Island NZ
d. Auckland 15 Oct 1999
m. to
John Swann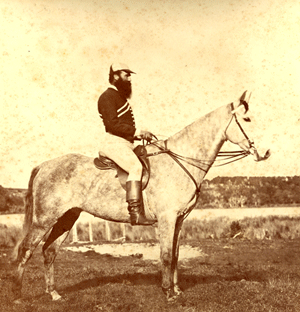 Thomas Ritchie on Tapiri Moko 1876
Thomas Ritchie II arrived in Lyttelton on the Lancashire Witch, 15/10/1863 and he and his brother, Robert, who had arrived about nine months earlier, worked for their cousin at Hall, Ritchie & Co. in Lyttelton. They farmed on the Chatham Islands. Thomas was there from 1864 till 1923.
Lake House built in 1867 by Thomas Ritchie on the shore of Lake Te Wapu, near Kaingaroa, Chatham Islands [ca. 1873]
Thomas Ritchie Voyage to New Zealand Diary
Thomas Ritchie Lake House Chatham Islands
Thomas Ritchie Photograph Album Ireland
Thomas Ritchie Photograph Album Chatham Islands
Kawhe / Kaawhe Chatham Island Photos
Thomas Ritchie II Leaving the Chathams
E R Chudleigh's Diary references to Thomas Ritchie
Chudleigh writes "Of all the bad men I have met in my life, North Irish comprise nine out of ten and to my knowledge I have never yet met a good North Irish man…"
---
Contact us at cole@familycole.net Return to Home Page